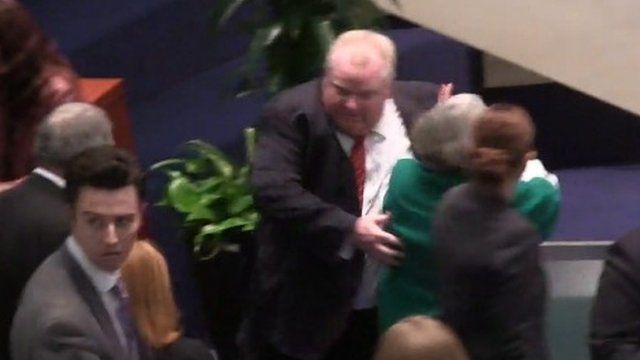 Video
Fresh blow for embattled Toronto mayor Rob Ford
Toronto City Council has voted to strip Mayor Rob Ford of most of his authority, but the embattled city leader continues to resist growing pressure to step down.
On Monday, the council transferred most of Mr Ford's budget and many of his powers to the deputy mayor.
Earlier in the heated council meeting, Mr Ford ran through the gallery, accidentally knocking over female city councillor Pam McConnell before catching her.
David Willis reports.
Go to next video: Ford: 'It's hypocrisy at its best'