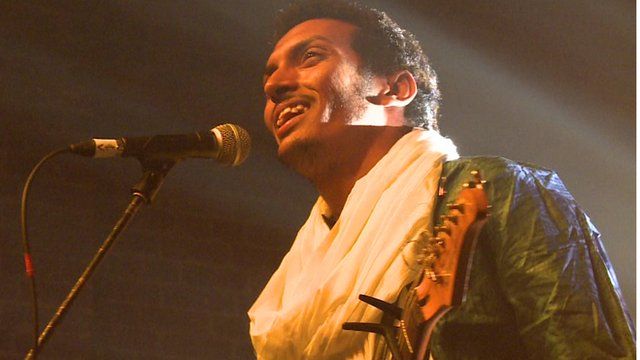 Video
Why Niger's desert nomads like rock'n'roll
Since a young age Nigerien singer Omara Moctar, popularly known as Bombino, has been a fan of Jimmy Hendrix.
He now makes his own rock'n'roll music rooted in traditional Tuareg music.
Before 2009, Bombino was little known outside sub-Saharan Africa. But in the last few years, he has begun to find a following abroad.
His second album, Nomad, was recorded in Nashville with Dan Auerbach from US rock band the Black Keys.
He is currently on tour and BBC Africa's Helene Daouphars caught up with him in London.
15 May 2013

From the section

Africa