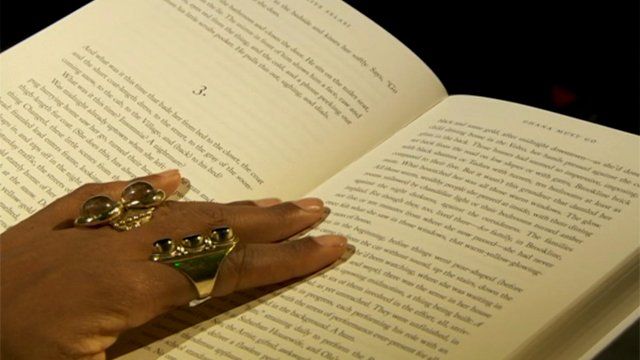 Video
Taiye Selasi's novel take on African family dysfunction
Ghana Must Go is a first novel by Taiye Selasi, a writer and photographer of Nigerian and Ghanaian origin who was born in the UK, raised in the US and lives in Italy.
Her short fiction The Sex Lives of African Girls was included in The Best American Short Stories in 2012.
Ghana Must Go deals with family life and dysfunction in Africa and America, and explores controversial issues such as parental neglect, sibling rivalry, racism, bulimia and paedophilia.
Before speaking to BBC Africa's Komla Dumor, Ms Selasi read an excerpt from the book.
For more African news from the BBC, download the Africa Today podcast.
12 Apr 2013

From the section

Africa