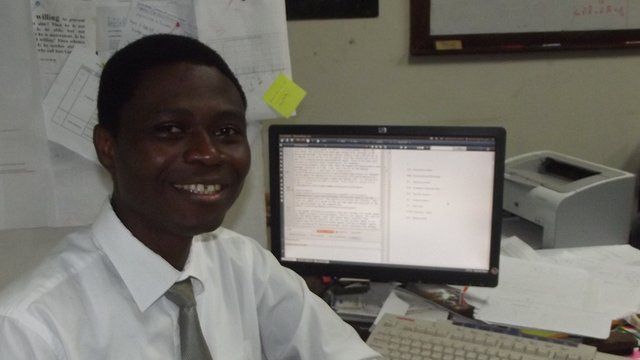 Video
Ghana book tackles mental anguish
Ghana's Martin Egblewogbe is a writer with a difference.
He talks about a subject that many steer clear of - mental health or psychiatric problems.
Almost all the characters in Mr Egblewogbe's collection of short stories, Mr Happy and the Hammer of God and other stories, are in some state of agitation.
They are in fact anything but happy. He writes with a certain humour, but the tales of mental anguish also let you feel the characters' pain.
The BBC's Bola Mosuro asked Mr Egblewogbe what he was trying to achieve with this collection of tales.
For more African news from the BBC, download the Africa Today podcast.