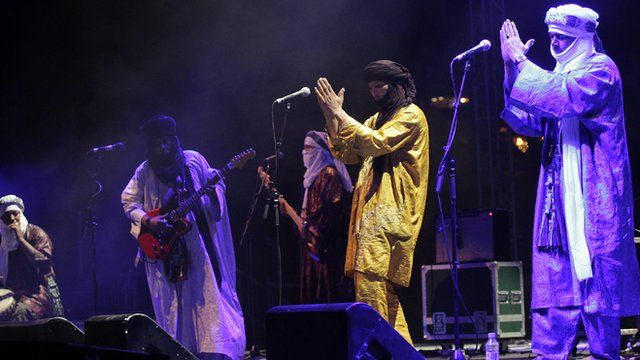 Video
Songs for Mali's desert refugees
Several artistic projects in different parts of the world are trying to help people affected by the violence in northern Mali.
One of these projects is co-ordinated by French record producer Sedryk who got together some of his colleagues from the music industry in order to compile an album with the goal of financially helping non-governmental organisations which are working in the region.
The album, Songs for Desert Refugees, has tracks by 12 bands, including Mali's Tinariwen (pictured above) and Niger's Etran Finatawa.
The BBC Africa's Jenny Horrocks spoke to Sedryk in France about how the project started.
For more African news from the BBC download the Africa Today podcast.