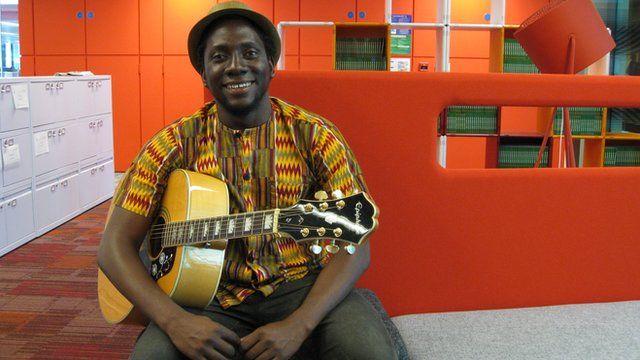 Video
Leo Mkanyia's Swahili blues
Tanzania's Leo Mkanyia likes to call the kind of music he plays 'Swahili blues'.
Born in Dar es Salaam in 1981, he started playing the guitar when he was eight and was later taught by his father, a jazz guitarist.
He has just visited BBC Africa's new studios in London where spoke to our presenter Kassim Kayira.
He also sang for us, starting with a song entitled Haki. Its sound is soft but the words are hard-hitting. It deals with female genital mutilation.
For more African news from the BBC download the Africa Today podcast.