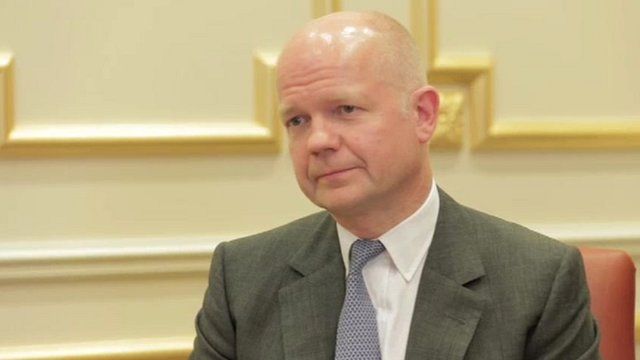 Video
William Hague: Libya is 'a tremendous success story'
William Hague has said Libya is "a tremendous success story" following recent elections held to elect a new government within the country.
During a visit to Tripoli, the British foreign secretary admitted that the country still faced challenges with lawlessness, but hoped that a new government would bring security to Libya.
Mr Hague also pledged that the UK would continue to provide support to the country and expected strong relations to remain between the two nations.
Go to next video: Can Dubai be a role model for Libya?