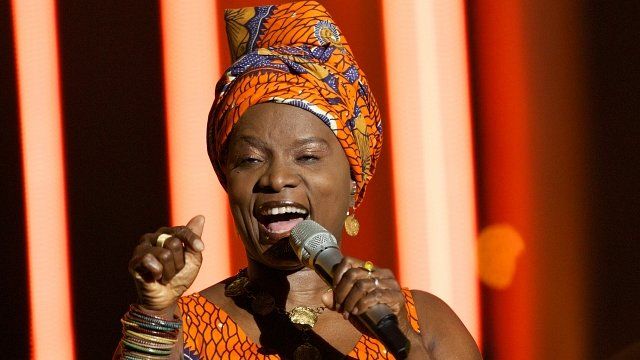 Video
Angelique Kidjo pays tribute to Miriam Makeba
Benin diva Angelique Kidjo dedicated a concert to the legendary late South African singer and anti-apartheid campaigner Miriam Makeba in New York.
Ms Kidjo, one of the most visible African entertainers on the world scene, is also well known for her work as an activist for the rights of women and children.
Time magazine has called her "Africa's premiere diva" and the Guardian newspaper in the UK included her in a list of the top 100 most inspiring women.
After her New York concert, she told BBC Africa's Leslie Goffe why Miriam Makeba, who died in 2008, was so influential in her career.
For more African news from the BBC download the Africa Today podcast.