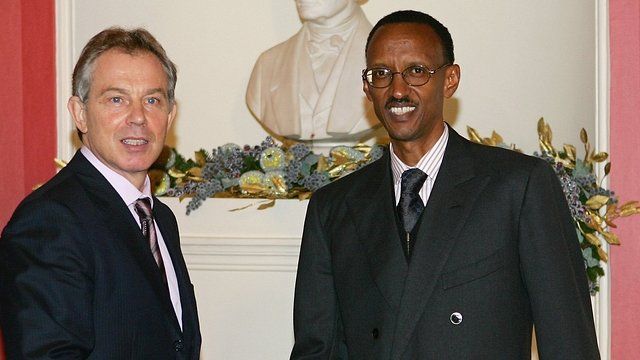 Video
Tony Blair defends Rwanda's Paul Kagame
In an exclusive interview with the BBC's Focus on Africa programme, former British Prime Minister Tony Blair has vigorously defended Rwanda's President Paul Kagame.
Mr Blair said he is aware of the criticisms of Mr Kagame's human rights record but added that personally he trusts and supports him.
"My judgement overall is that if you look at what Paul Kagame has done for Rwanda and for Rwandans, it is a pretty impressive achievement," he told the BBC's Damian Zane.
Rwanda - with Sierra Leone and Liberia - is one of the countries supported by Mr Blair's charity, the African Governance Initiative, whose goal is to build up a sound political and physical infrastructure that could lead to reduce the need for aid.
For more African news from the BBC download the Africa Today podcast.