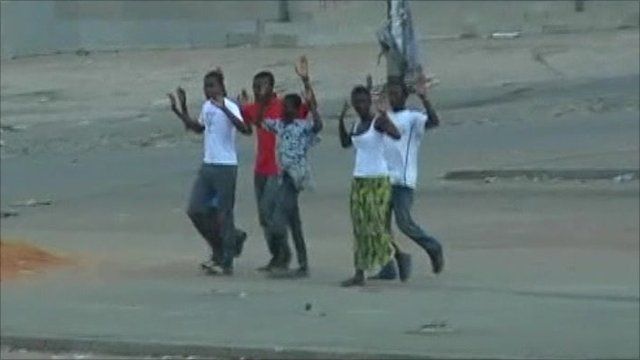 Video
Fierce battle for Ivory Coast city Abidjan
Heavy fighting has broken out again in Ivory Coast's main city, Abidjan, between supporters of the country's presidential rivals.
Gunfire and explosions have been heard near the main military barracks and the presidential residence and palace.
Residents say they are too afraid to leave their homes.
Meanwhile The International Committee of the Red Cross says at least 800 people have died in inter-communal violence in the western city Duekoue on Tuesday, after it was captured by fighters loyal to Alassane Ouattara.
Andrew Harding reports from the capital Yamoussoukro.
Go to next video: Showdown for Ivory Coast rivals