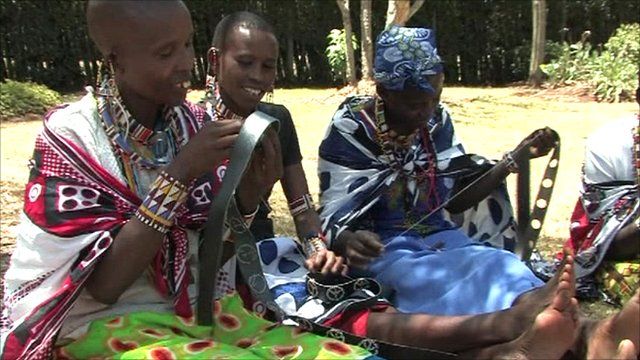 Video
Bringing African beads to high fashion
Although beads are worn throughout Africa, Kenya's Maasai people produce and wear huge numbers of brightly-coloured beads to show their status in society.
Beads are also a potential earner with Maasai women selling bracelets and earrings to tourists.
But now beads and beaders are going global with fashion designers commissioning special beading for their deluxe garments.
Lisa Barratt, director of Safaribead, talks about how her company works with Maasai women to produce beaded products.