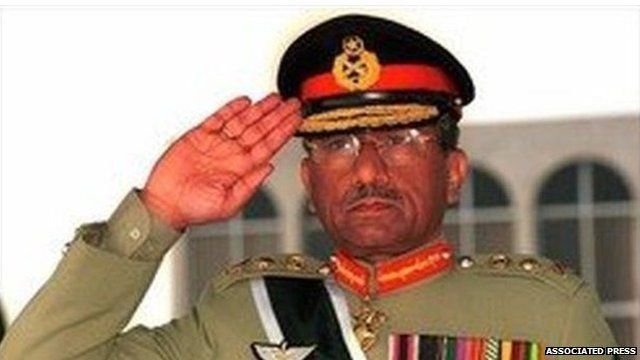 Video
Musharraf: The army is the 'central gravity in Pakistan'
General Pervez Musharraf, former military ruler of Pakistan, is due back in court this week to face treason charges, which he dismisses as groundless and an attempt at political revenge by the current Prime Minister, and old rival, Nawaz Sharif.
Mr Musharraf is a significant figure in the politics of Pakistan, particularly in what happens with its neighbour Afghanistan as American, British and other troops leave after 12 years - and also on the future of talks inside Pakistan with the Taliban.
Mr Musharraf spoke to the Today programme's James Naughtie, from his farm near the Pakistani capital Islamabad.
"The army are extremely concerned about and supportive towards me," he said. He described the military as "the central gravity in Pakistan" and remarked this "may not be the case in other countries".
"The world should understand the dynamics of Pakistan - don't look at it through the eyes of the West. There has always been a conflict between the state and the constitution."
He also said: "In the past, the environment forced the army to take over, now they do not need to take over but they do have a role to play in the dynamics of the country."
"No politically-elected government has performed socio-economically; every time, Pakistan has gone down into an abyss socio-economically" he added.
First broadcast on BBC Radio 4's Today programme on Monday 30 December 2013.
30 Dec 2013

From the section

World