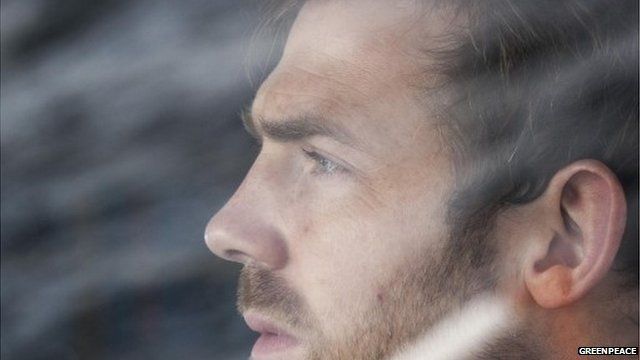 Video
Greenpeace prisoner 'feeling used'
A silent protest is due to be staged this Saturday 2nd November outside the Russian embassy in London and a petition will also be delivered, demanding the immediate release of Kieron Bryan, a freelance journalist detained with Greenpeace activists - who has been held since 18 September in Murmansk.
He is currently facing both the original piracy charges, and newer charges of hooliganism.
Russell Bryan, brother of Kieron, said the situation has left his sibling in a 'state of shock.'
He said: "Kieron is very confused and angry, and he feels like he's being used. His conditions aren't particularly great. He's been on his own in a cell for 23 hours a day, for the past six weeks."
"It's been very hard, it's been a bit like being on a rollercoaster sometimes. My way of coping with it is by throwing myself into putting pressure on the British government.
"At the moment we have to trust that the British government are doing everything possible," he added.
First broadcast on BBC Radio 4's Today programme on Saturday 2 November 2013.