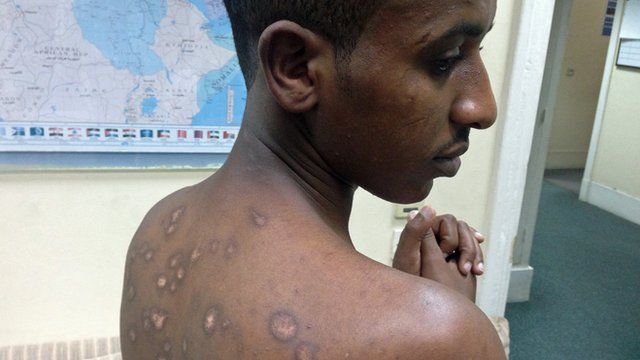 Video
Torture victim 'delighted to be free'
Five months ago the Today programme broadcast a rare and chilling phone interview with an Eritrean man who was in the hands of kidnappers in Egypt's North Sinai.
Philemon Semere told us how his captors were threatening to kill him if his family failed to pay a large ransom and that he was being tortured daily.
He is one of thousands of Eritreans who have been kidnapped in Egypt and Sudan over the last three years after fleeing their impoverished and repressed country.
Many are killed by their captors or left to die in the desert.
The Today programme has heard that Philemon has finally been released by his kidnappers after seven months of beatings and torture. He told Today foreign correspondent, Mike Thomson, about his experiences.
First broadcast on BBC Radio 4's Today programme on Monday 20 May 2013.
20 May 2013

From the section

World