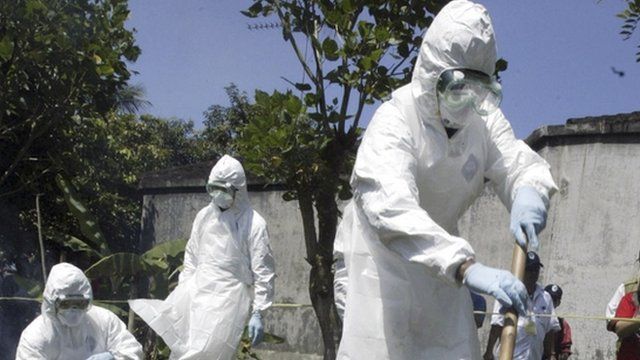 Video
New bird flu: 'No need to panic'
The new strain of bird flu in China has infected more than 120 people in just one month and killed 26 of those.
The World Health Organisation is warning that it poses a serious threat to human health.
There is concern over both the pace and severity of the outbreak.
The H7N9 virus has not yet proved able to spread between people, but it has displayed two of the five mutations required for that to happen, making it a small step closer to becoming a pandemic than any previous flu variant.
Professor Wendy Barclay, an expert in influenza virology at Imperial College, London, explained that the current strain is not pandemic.
"The important thing to emphasis is that there is no evidence that this virus is passing person to person.
"And it's only when the virus is able to do that by some further mutation, that we'll have a true outbreak of pandemic proportion on our hands," she added.
First broadcast on BBC Radio 4's Today programme on Thursday 2 May 2013.
02 May 2013

From the section

World