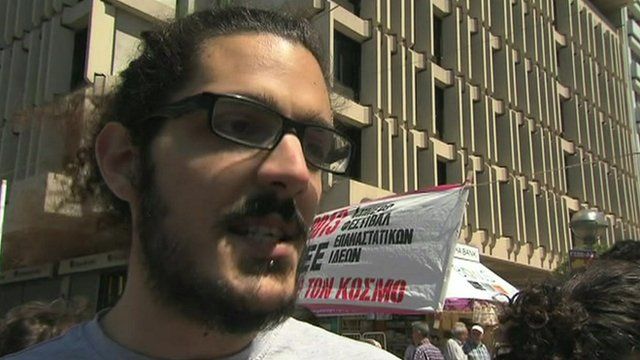 Video
'Everything we knew is being demolished'
A general strike against tough austerity measures is under way in Greece, with trade unions calling for "mass mobilisation" of protesters.
Protesters taking part in a 24 hour general strike in Greece have been demanding an end to spending cuts and tax rises.
One demonstrator explained "public hospitals are not working properly, there's no medicine, there's no material for operations"
Another said "everything we knew from the welfare state is now being demolished".
01 May

From the section

World