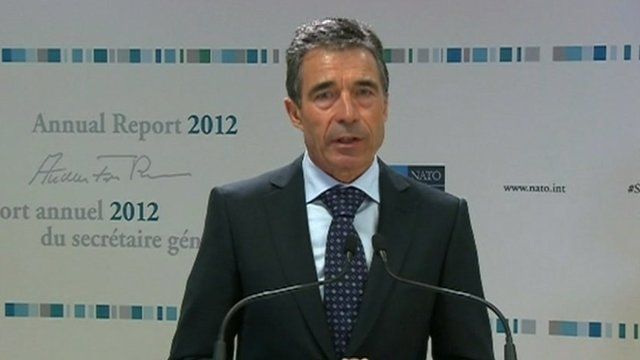 Video
Nato chief Rasmussen warns allies on uneven defence spending
Nato Secretary General Anders Fogh Rasmussen has warned that a growing disparity in defence spending between the US and European members of the alliance would put Nato's military capacity and political credibility at risk.
Speaking at Nato's first news conference this year, Mr Rasmussen said that the rise of emerging powers could create a growing gap between their capacity to exert influence and Nato's ability to do so.
He also argued that while European allies need to deal with the deficit, spending on defence itself is a vital contributor to economic growth.
31 Jan 2013

From the section

World