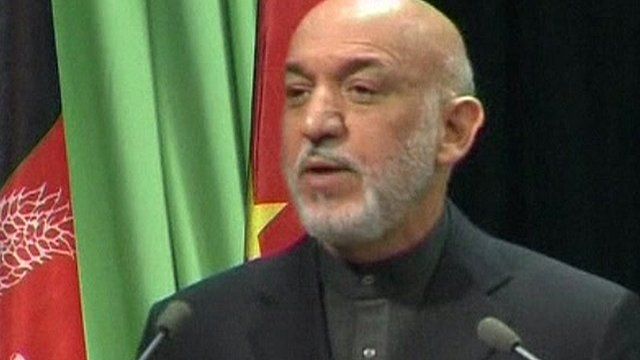 Video
Afghan-China ties to strengthen
China says it wants to play a bigger role in Afghanistan, in conjunction with Russia and its central Asian neighbours.
The six members of the regional grouping, the Shanghai Co-operation Organisation, have been discussing security issues in Beijing, including the future of Afghanistan after most foreign troops leave in 2014.
Attending the summit, the Afghan leader, Hamid Karzai, said he was expecting to agree a new strategic partnership with Chinese leaders.