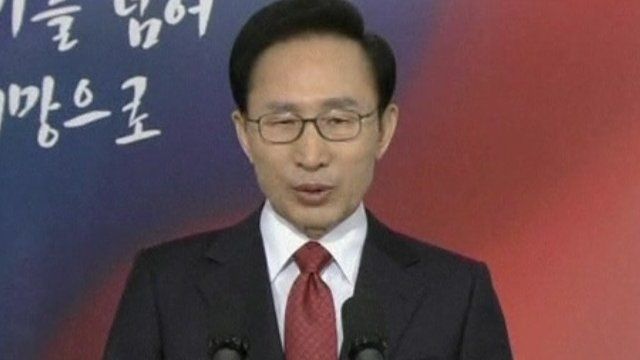 Video
President Lee Myung-bak: Two Koreas at turning point
The Korean peninsula is at a "turning point" and there are opportunities for change, South Korean President Lee Myung-bak has said in a new year speech.
He said peace and security on the Korean peninsula was Seoul's main priority and that any provocations by Pyongyang would be met with a strong response.
It comes the day after Kim Jong-un carried out his first military visit as North Korea's new leader.
Kevin Kim reports from Seoul.
Go to next video: Jong-un named N Korea 'supreme leader'