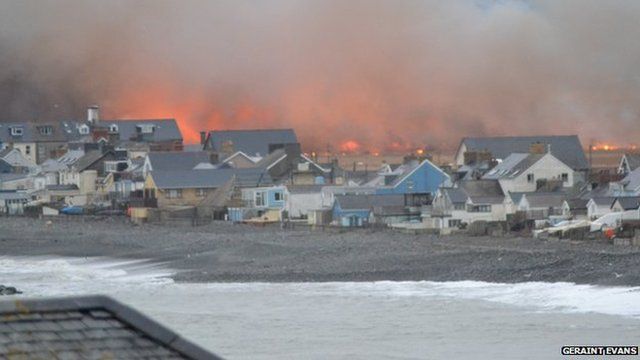 Video
Borth bog blaze 'scary' as it burned closer to homes
A fire which raged on peat bogland behind a Ceredigion coastal village causing smoke to billow over homes, caused concerns for residents.
Fire crews were called to land close to High Street, Borth, near Aberystwyth, on Friday at 05:20 GMT.
Mid and West Wales Fire and Rescue Service say the blaze covered approximately a hectare (2.5 acres).
Firefighters allowed the blaze to burn under controlled circumstances until it was put out Friday lunchtime.
Charlotte Dubenskij reports.