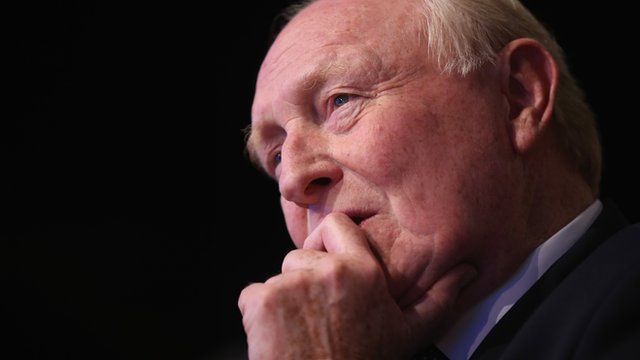 Video
Kinnock warns of EU referendum 'risk' to UK
The former Labour leader, Neil Kinnock, has warned that David Cameron's stance on an EU referendum poses a risk to the UK.
Lord Kinnock said the Prime Minister was "rolling the dice" and betting with Britain as the stake.
If follows Mr Cameron's recent pledge to hold an 'in-out' vote on membership of the EU, if the Conservatives win the next general election.
But speaking on BBC Radio Wales' Sunday Supplement programme, Lord Kinnock - himself a former EU Commissioner - told Vaughan Roderick that the prospect of leaving the EU would deter potential investors from the UK.
To hear the full interview, listen to Sunday Supplement on the BBC iPlayer Radio, or download the podcast.