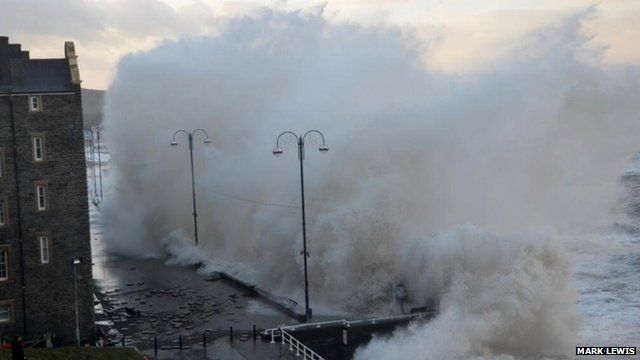 Video
Lords call for UK help after storms battered Welsh coast
The UK government has been accused of failing to appreciate the seriousness of recent storms in Wales, during a debate in the House of Lords.
The Treasury should step in to help pay for the clear-up along the coastline, according to former Plaid Cymru leader Lord Wigley.
A UK government minister said it was a matter for the Welsh government.
Lord Wigley told the Lords more help is essential while Lord Elystan-Morgan, an independent crossbench peer who lives near Aberystwyth, told BBC Radio Wales why he believes Wales needs help.
Go to next video: Counting cost of tidal storm repairs