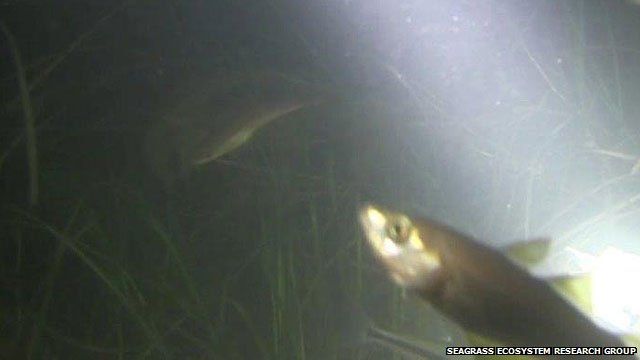 Video
Underwater video of fish in seagrass off Porthdinllaen
Underwater fish "meadows" are being lost at the same rate as the Amazon rain forests, Swansea University researchers have warned.
They have been looking at seagrass, which is a habitat for feeding and sheltering young fish, including plaice, haddock and pollock.
In one sea grass site off the Gwynedd coast, divers found 42 fish species, 10 of which are important commercially.
Scientists warn without protection, the fishing industry could be damaged.
Here is video of sand melt and pollack in seagrass off Porthdinllaen on the Gwynedd coast.
Video courtesy of Seagrass Ecosystem Research Group
Go to next video: Researchers spot group of fin whales