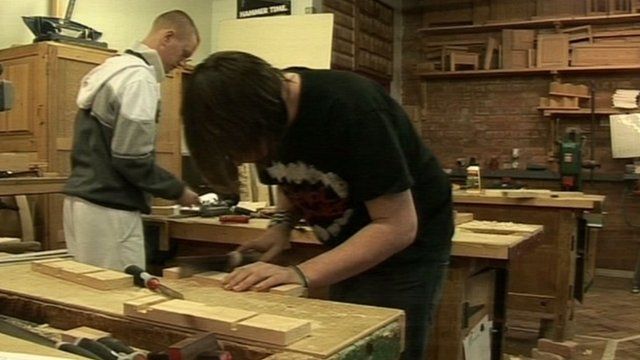 Video
Adult learner Harry Poole win national awards
Adult learners across Wales have been celebrated for their hard work and commitment to education, at a national award ceremony in Llandudno.
A total of 14 winners were praised for their passion and willingness to learn a new trade, often in the face of difficult circumstances.
Harry Poole, 24, from Cardiff, won the Young Adult Learner Award at The Inspire! Adult Learning Awards.
He told Mai Davies how a course helped him out of the downward spiral his life was taking in the years after his mother died and he found himself living in a homeless hostel.
Harry joined the Clean Start project, a course being run by Construction Youth Trust, a charity helping young people to access employment in the construction industry.
Go to next video: School's building site for students