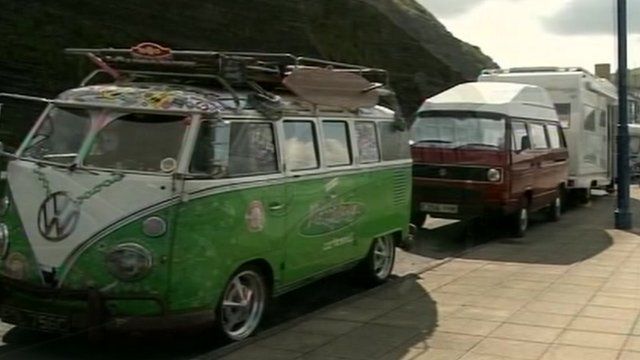 Video
Row over overnight camper van parking on Aberystwyth prom
Tighter restrictions have been planned to prevent motor homes and camper vans being parked on Aberystwyth's promenade overnight.
It follows complaints that some camper vans were left for weeks at the south promenade last summer.
But the four-hour parking limit planned has been criticised by people living nearby who say it will stop them parking near their homes.
The plans will be decided on by Ceredigion council in May.
Charlotte Dubenskij reports.