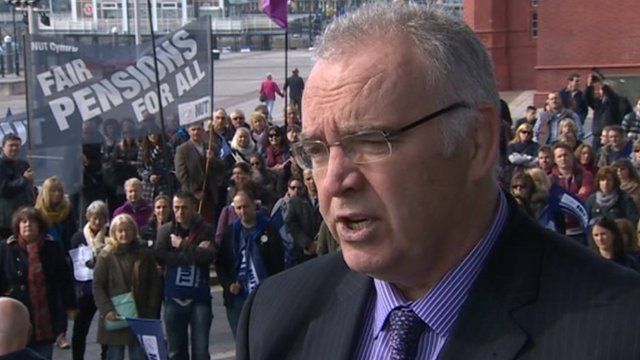 Video
Teachers' strike is a 'fight for education'
Almost half of schools in Wales are closed or partially shut as teachers strike over pay and conditions.
Teachers in the NUT union in Wales and England are protesting against the UK government's changes to pay and pension terms.
Despite the Welsh government having power over education policy in Wales, pay is controlled by the UK government.
The UK government has criticised the strike, saying it will cause disruption for children and parents.
The UK Education Secretary Michael Gove has said parents will not understand why the union opposed paying the best teachers more, under plans for performance-related pay.
However, that has been disputed by NUT Cymru secretary David Evans.
Go to next video: Teachers' strike 'last resort', says NUT