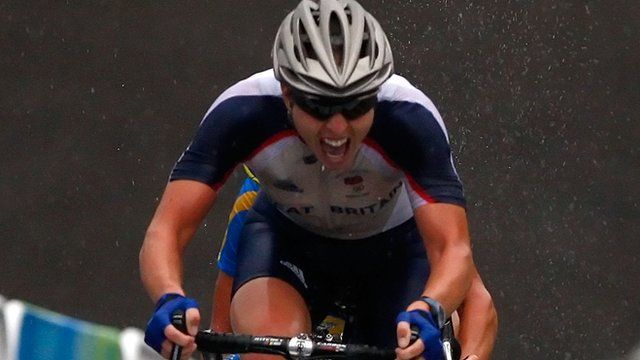 Video
Nicole Cooke calls for women's sport to have equal coverage on BBC
Former Olympic cycling champion Nicole Cooke has called on the BBC to give the same amount of coverage to women's sport as it does to men's.
Cooke cited the example of the US where the law requires equal funding for male and female university sport.
"We could do the same with TV time. If the BBC is paid for by the public, then maybe equality there could be brought in," she said.
The BBC said about 1,000 hours of women's sport was broadcast every year.
BBC Wales sports news correspondent Gareth Lewis reports.
Go to next video: Big rise in children playing sport