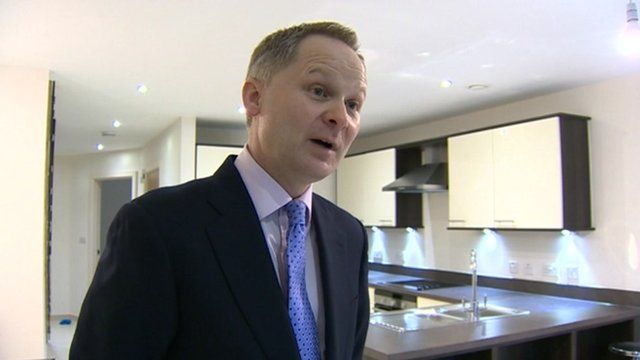 Video
House building in Wales 'needs growth boost'
A developer says there needs to be more growth in Wales in order to boost house building as figures show the number of new homes has fallen.
Red tape has been blamed for Wales being the only part of the UK to see a drop in the number of new houses registered.
The overall UK figure increased by 28% to 133,670 in 2013 but Wales saw a 12% fall from 4,065 in 2012 to 3,577.
House builders blamed over-regulation in Wales, a poor planning system and the delayed implementation of the Help to Buy scheme for borrowers.
Daniel Ball from LivEco, which builds sustainable properties in Cardiff, said there needed to be more business brought into Wales and a rise in wages in order to raise house prices and boost building.
Go to next video: Leaders argue about new home figures