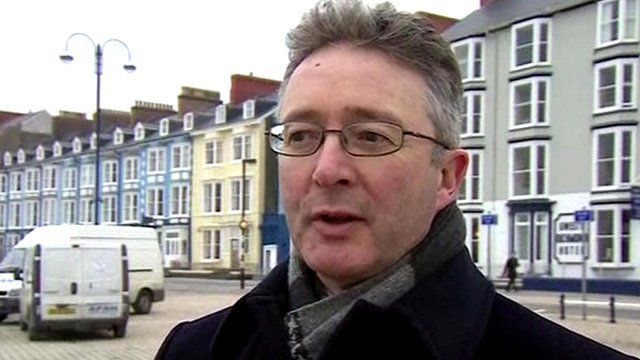 Video
Aberystwyth to move seafront students amid bad weather fears
Military planners have been sent to Somerset to decide how they can help to prevent further flooding, with more heavy rain expected over the weekend.
Officials say specialist military vehicles could be in action by the end of the day, helping to take supplies to dozens of homes which have been cut off for weeks.
Professor John Grattan, Pro Vice-Chancellor of Aberystwyth University, has told the BBC's Hywel Griffith there are plans to evacuate the halls of residence on the promenade.
''The best place for the students at the weekend will not be on the seafront,'' he said.
The coastline in Aberystwyth, west Wales, was battered by strong winds and high tides in early January. Student Laura Dickins described it as "terrifying".
Go to next video: Seafront clean-up's 'Dunkirk spirit'