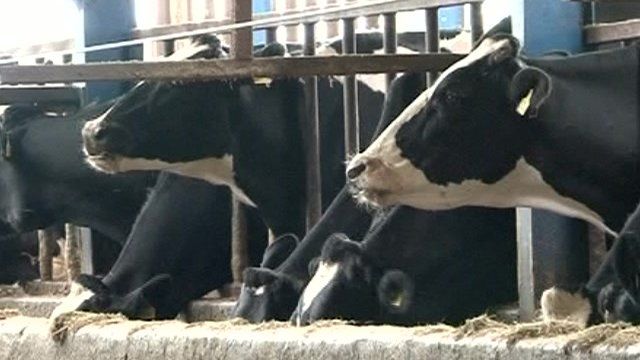 Video
Powys 'mega dairy' plan put on hold by judicial review
A farmer's plan to build a 1,000-cow dairy has been put on hold after an animal welfare group was granted a High Court judicial review.
The World Society for the Protection of Animals (WSPA) has been given the go-ahead for judges to review the Welsh government's decision to allow the dairy at Leighton, near Welshpool.
It could take 12 months before the review takes place.
Charlotte Dubenskij reports.