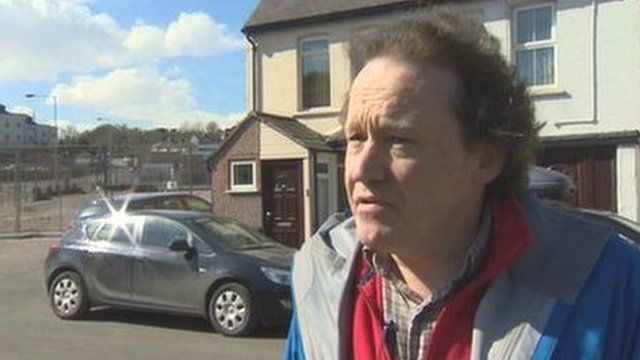 Video
Ex-Denbigh mayor John Larsen guilty in bomb case
A former Denbigh mayor has been found guilty of blowing up a car and causing a series of explosions in the town.
John Larsen, 46, got a "thrill" from his actions, which had the potential to kill, Caernarfon Crown Court was told.
A neighbour described as sounding like a "battlefield".
The explosions happened in the Lenten Pool area from January to April.
Prior to his arrest, Larsen gave interviews to the media, including BBC Wales, and said how people were "terrified" by the "scary" situation.