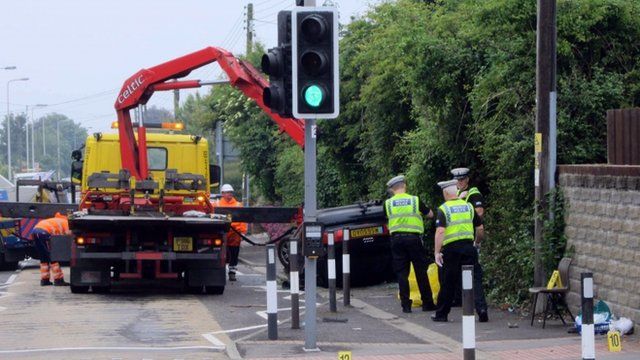 Video
Eluned Parrott AM says Rhoose car crash was 'a huge shock'
Assembly member Eluned Parrott, a parent at the Vale of Glamorgan school where a car overturned injuring five children and four adults, has said the village is coming to terms with what happened.
A nine-year-old girl is in intensive care in hospital following the crash outside Rhws Primary with three other children and two adults.
The 61-year-old car driver hit a number of children and adults, including a lollipop lady, before the car overturned at the height of the school rush hour.
He was also injured and is helping police with their inquiries.
The incident is being treated as a an accident, say police.
Ms Parrott, assembly member for South Wales Central, spoke to Oliver Hides on BBC Radio Wales who asked her first how her children were.
21 Jun

From the section

Wales