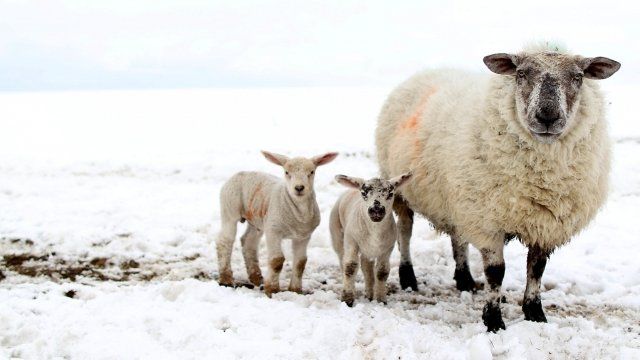 Video
Snow expected to hit lamb numbers, says Meat Promotion Wales
Gwyn Howells, chief executive of Meat Promotion Wales, told BBC Radio 4's Farming Today he expected to see a reduced number of Welsh lambs going to market this year due to the impact of the snow, but that supplies to shoppers should not be affected too badly.
"Mother Nature has dealt a very poor card at a very wrong time with lambing season either starting or just about to start," he said.
"The cost of this storm cannot be quantified as yet but will be very significant."
However, Mr Howells said he did not expect it to affect lamb availability to shoppers with about 4.5m breeding ewes in Wales and 15m across Great Britain.
04 Apr 2013

From the section

Wales