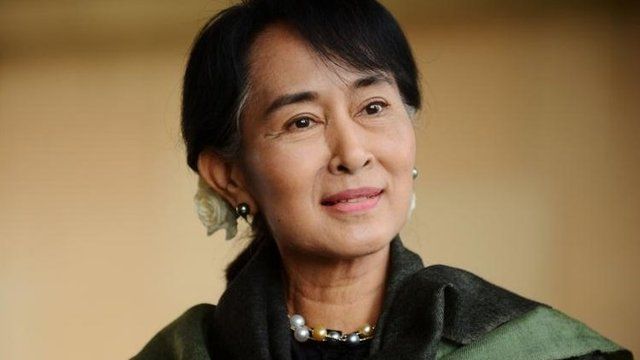 Video
Aung San Suu Kyi: Campaigner chooses Tom Jones classic
The Nobel prize winning Burmese pro-democracy campaigner, Aung San Suu Kyi, chose one of Tom Jones' songs for her appearance on BBC Radio 4's Desert Island Discs on Sunday.
Each week on the programme a famous guest picks eight songs they would like to have with them if they were stranded on a Desert Island.
Aung San Suu Kyi, who spent 15 of the last 21 years under house arrest in Burma, chose Sir Tom's 1966 number one Green Green Grass of Home.
She chose the song for an unconventional reason - which she explained to the presenter Kirsty Young.