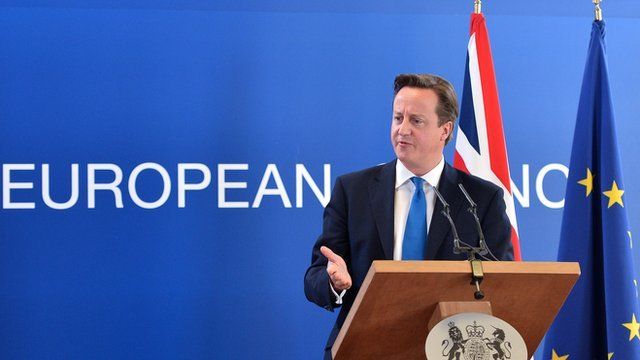 Video
MEPs debate David Cameron's EU strategy
When and where will David Cameron's speech on Europe be made and what will he say?
Last week high profile business people and politicians in the United States waded into the debate, warning against Britain going it alone.
Eurosceptics have pressed their claim for Britain to loosen its ties with Europe and on Saturday the former deputy prime minister Lord Heseltine warned Mr Cameron on an "ill-advised" referendum on Europe.
John Bufton, UKIP's MEP for Wales, and Plaid Cymru MEP Jill Evans spoke to Vaughan Roderick on BBC Radio Wales' Sunday Supplement.