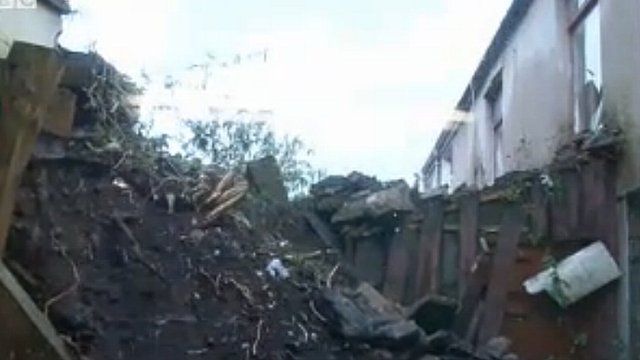 Video
Flooding: Residents describe wall collapse after Pontypridd landslip
Four homes have been evacuated after a wall collapsed at the back of a terrace in Pontypridd.
Rubble is up to the bedroom windows of some properties, after the landslip following flooding on Saturday night.
Craig Stewart describes to BBC Wales reporter Nick Palit how his family had a lucky escape after he heard the landslip at the back of their home in Berw Road. Neighbour Salman Khan talks about the damage to his house.