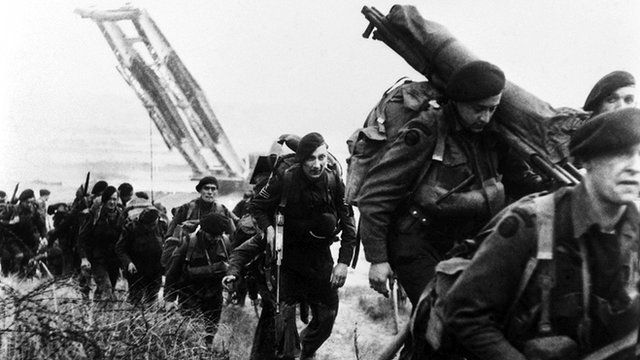 Video
Memorial to American GIs unveiled in Swansea
A memorial will be unveiled later in memory of thousands of American soldiers who lived and trained across Swansea in preparation for the D-Day landings.
For a few months in 1943 and 1944, GIs from across the Atlantic set up camp in Mumbles, Caswell Bay and Newton.
Combat engineers took part in training for the beach landings in northern France.
The memorial will be unveiled at Newton Village Hall.
BBC Radio Wales' Charlotte Dubenskij met locals who remember the Americans.