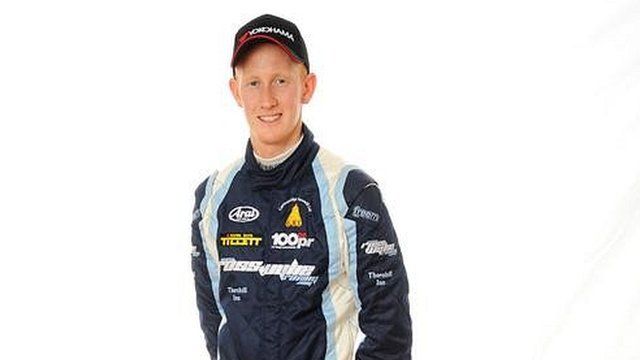 Video
Flying Wylie's double celebration
A Dumfries and Galloway driver is earmarked as one of the rising stars of motorsport as he clinches a double award.
A rising star in the motorsport world has double cause for celebration.
Ross Wylie, 21, from Thornhill, has come through a rigorous selection process in Germany to be picked by Volkswagen to contest their 10-round Scirocco Cup series next year.
On top of that, he has just been named Scottish Motorsport's Young Driver of the Year and been awarded a prestigious trophy only given to those earmarked for stardom.
BBC Scotland's Willie Johnston caught up with him to discuss the significance of the honours.