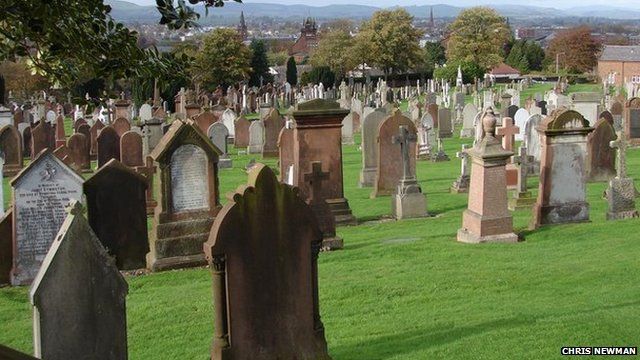 Video
Dumfries and Galloway child burial procedures tightened
Dumfries and Galloway Council is to tighten procedures regarding the burial and exhumation of children.
It follows an independent inquiry into complaints by grave diggers that they were frequently asked to dig up the remains of children from shallow graves to allow relatives to be buried underneath.
The grave diggers brought their complaints to the BBC, claiming managers refused to listen to their concerns.
The inquiry - by a Church of Scotland minister - found the council had no record of where such child graves were.
Councillor Patsy Gilroy, who chairs the committee responsible, spoke to BBC Scotland's Willie Johnston about the issue.