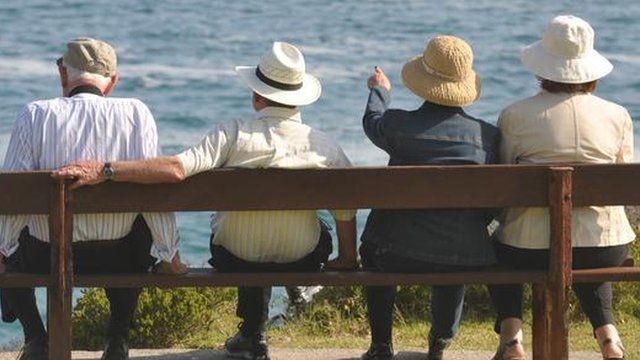 Video
Scottish independence: Sturgeon disputes UK government pensions report
Scotland's Deputy First Minister Nicola Sturgeon has disputed a report released by the UK government which says that an independent Scotland would have to fund pension costs of an additional £450 per working-age adult each year.
She told BBC Radio Scotland's Good Morning Scotland programme that she did not recognise the figures being quoted.
Ms Sturgeon said: "This is just another example of a UK government that is scaremongering, that is plucking figures out of thin air to try and tell people in Scotland you can't do it - the message from this government and the Yes campaign is we can do it."