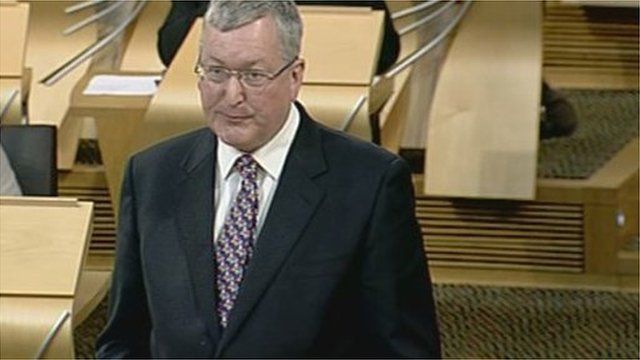 Video
Scottish independence: UK energy market 'relies on Scotland', says minister Ewing
Scotland's Energy Minister Fergus Ewing said the UK energy market relied on Scotland for "substantial quantities of our electricity".
He was speaking on BBC Radio Scotland's Good Morning Scotland in response to claims by Shadow Energy Secretary Caroline Flint that if independence were to happen bills for gas and electricity would go up.
Mr Ewing told the programme: "The reality is the market in the UK relies, and will continue to rely, on the importation from Scotland of substantial quantities of our electricity.
"It is a shame that Caroline Flint is more concerned about making political threats than addressing the reality of the electricity market in the UK."
The people of Scotland will take part in a referendum on Scottish independence on 18 September this year. They will be asked the straight "yes/no" question: "Should Scotland be an independent country?"
Go to next video: UK 'shares risks and rewards' of energy