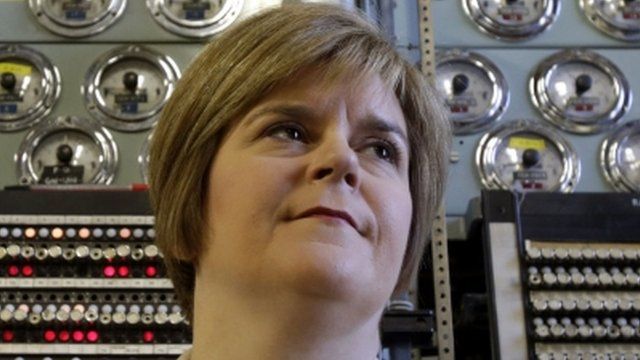 Video
Scottish independence: Minister Nicola Sturgeon says 'let's complete journey'
Scotland's Deputy First Minister Nicola Sturgeon believes voters should back independence in order to "complete the powers of the Scottish Parliament".
She was speaking ahead of Scottish National Party members gathering for their annual conference in Perth.
Ms Sturgeon, speaking on BBC Radio Scotland's Good Morning Scotland programme, said: "Let's complete the journey, let's complete the powers because that is what independence is, it is completing the powers of the parliament."
She told presenter James Naughtie that the yes campaign could win the argument that Scotland could be an independent country.
The people of Scotland will vote in a referendum on their country's future on Thursday, 18 September, next year.
They will be asked the straight "yes/no" question: "Should Scotland be an independent country?"