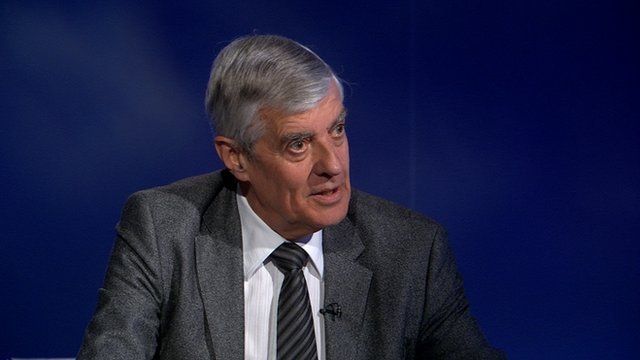 Video
Scottish independence: Electoral Commission's McCormick optimistic on referendum talks
The head of the Electoral Commission in Scotland, John McCormick, said he was optimistic that the UK and Scottish governments would produce a "strong and clear" joint statement about what would happen after next year's independence referendum.
The people of Scotland will answer the straight yes/no question: "Should Scotland be an independent country?" when they go to the polls on Thursday, 18 September, 2014.
The Electoral Commission has already approved the question and is overseeing preparations for the vote.
It is also looking at what the process would be after the referendum is held.
Mr McCormick told BBC Radio Scotland's Good Morning Scotland programme: "People want to know what happens the next day. If they vote for independence on the 18th, what happens on the 19th.
"What will the positions be of the first minister, prime minister, when will the negotiations begin, that kind of thing.
"Both governments have agreed to bring forward a statement, publish a joint statement, that is what people want and it is something they could believe from both governments, not one side against the other.
"The governments are on either side of the debate and on that joint statement, we understand, there are good discussions taking place between both governments and we are optimistic."
He added that it was anticipated that the joint statement would be published by 20 December and it would be "strong and clear" about the process after polling day.