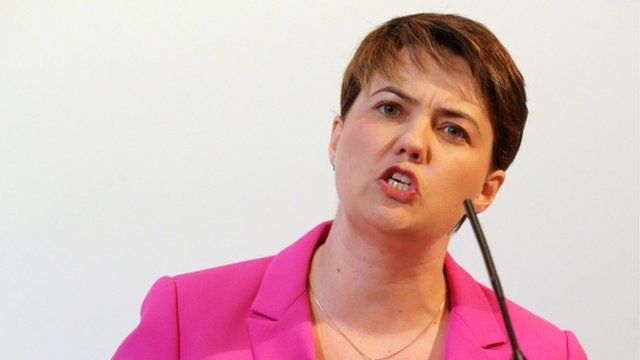 Video
Scottish Tory conference: Davidson makes pupil voucher pledge
Scottish Conservative leader Ruth Davidson announced in her Stirling conference speech that if her party was in power it would give parents an "opportunity voucher" to spend on their child's education.
She said the scheme would allow pupils to move from an under-performing school to a better-performing school.
Ms Davidson added: "The quality of your child's education should not be decided by your bank balance or where you live."