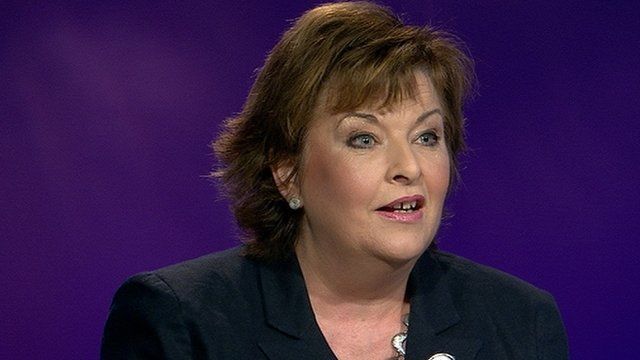 Video
EU legal advice 'won't be disclosed', says Scots minister Fiona Hyslop
Legal advice on whether an independent Scotland would be a member of the European Union will not be disclosed by the Scottish government, a Holyrood minister has said.
Fiona Hyslop told BBC Scotland's Newsnight Scotland programme that the information was confidential and no government, whether at the Scottish Parliament or at Westminster, would reveal advice of this kind.
In an interview with Gordon Brewer, she said: "We have received legal advice. No government, whether it is the UK government or the Scottish government, would disclose that.
"But what we have said, and Nicola Sturgeon said this in October, is the White Paper would set out the proposals."
There has been a long-standing debate about whether the Scottish government had sought legal advice on the issue. In October last year, Deputy First Minister Ms Sturgeon confirmed to MSPs that she had asked Lord Advocate Frank Mulholland for legal advice on an independent Scotland's EU membership.