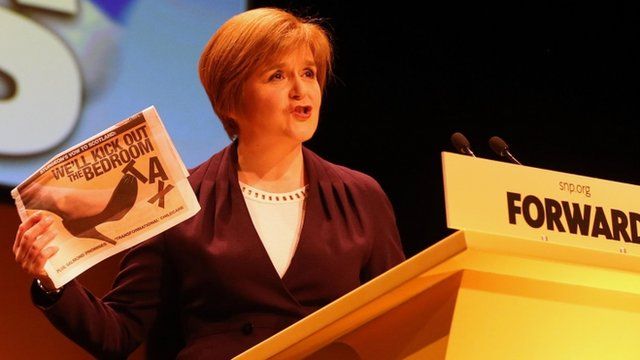 Video
Scottish independence: Sturgeon says 'much to do' to win referendum
The minister in charge of the Scottish government's yes to independence campaign has admitted that much more work needed to be done to win over the electorate.
Nicola Sturgeon was speaking ahead of a speech in Glasgow where she is due to tell activists there is a "natural majority" for independence.
Ms Sturgeon told BBC Radio Scotland's Good Morning Scotland programme: "I am not suggesting for a second that the yes campaign doesn't have much work to do.
"What I am saying is that the referendum is there to be won if we can get our arguments right, if we can convince people - as I believe passionately - that the route to that better Scotland is taking control of our won destiny, making sure that the people who take the decisions about the future of Scotland are the people who live and work here."
Voters will go to the polls on 18 September next year to decide whether Scotland should become an independence nation.