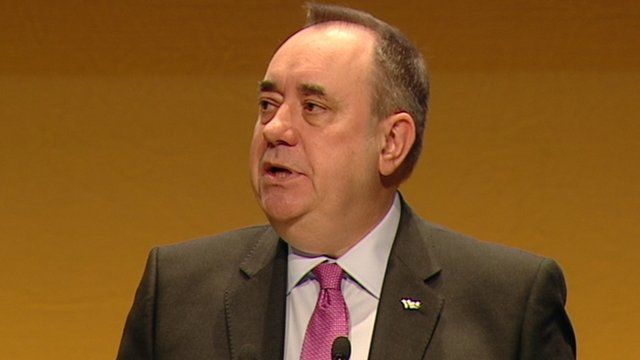 Video
SNP conference 2013: Alex Salmond tells Scotland 'we are here for families'
SNP leader Alex Salmond has told his party's spring conference that the Scottish government was on hand to support families juggling work and parenthood.
In a speech to delegates gathered in Inverness, Mr Salmond said a transformational shift towards childcare should be one of the first tasks of an independent Scotland.
Voters north of the border will decide on 18 September next year whether Scotland should become an independent nation.
Mr Salmond, who is also Scotland's first minister, said: "Our ambitions for childcare are the hallmark of our approach to social and economic policy - we promote the measures we do because they advance both our economy and our society."