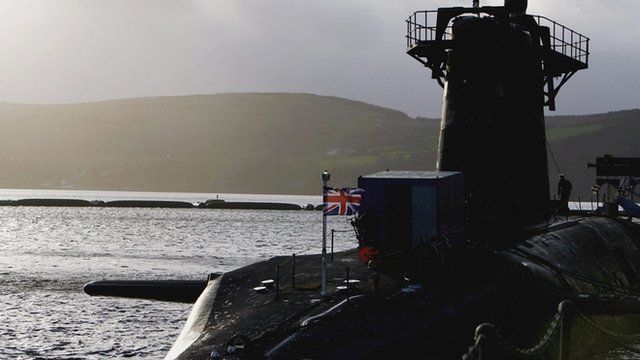 Video
MP Ian Davidson makes plea for openness on Trident
The chairman of the Scottish Affairs Committee, Ian Davidson, said the UK and Scottish governments must be more open about what would happen to Faslane in the event of a yes vote to independence.
He was speaking following a statement from the UK government which said that moving nuclear weapons from the Clyde after Scottish independence would cost billions of pounds and thousands of jobs.
Labour MP Mr Davidson told BBC Radio Scotland's Good Morning Scotland programme: "The UK government isn't being entirely open with us - it is quite clear that they are making contingency plans - that is prudent management.
"We want the UK government and the Scottish government both to be open about as much as possible on this and on other subjects in order that the people of Scotland can make the bests possible choice."