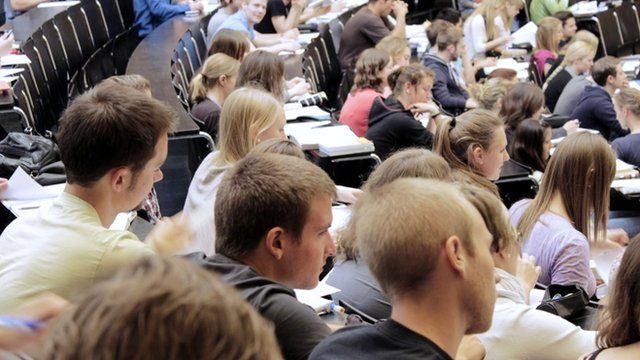 Video
University chief backs plan to cut student drop-out numbers
The head of Universities Scotland, Alistair Sim, has confirmed that the country's 19 universities had signed up to a plan to cut the number of students from poorer backgrounds dropping out of their courses.
The overall non-completion rate at Scottish campuses stands at 9.4% which is one per cent above the level in England but below other countries such as Italy.
Mr Sim told BBC Radio's Good Morning Scotland programme: "A lot of progress has been made. What we are saying now is we are looking to converge completion rates among those coming from the most deprived backgrounds with those coming from the more privileged backgrounds. We are committed to investing further in that support.
"What you are dealing with is people with enormous educational potential but they come from backgrounds where that has not been encouraged where it should have been."