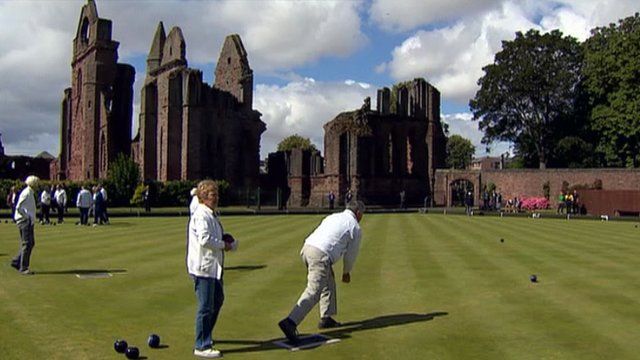 Video
Scottish independence: Final push for votes
With one month until Scotland goes to the polls to vote in the referendum, First Minister Alex Salmond is making a new "declaration of Arbroath".
The original Declaration affirmed Scottish sovereignty in 1320 following the wars of independence. Mr Salmond has said his new declaration of opportunity will create a fairer society.
Douglas Alexander MP, Shadow Foreign Secretary, says there are still many questions for Mr Salmond to answer about independence.
BBC Scotland's political editor Brian Taylor reports from Arbroath Abbey.
Go to next video: Race is on for Scots indy ref votes